Introduction to Archery Clinics

1-Day Clinic
Wednesday, March 15
3:30-5 p.m.
6-Week Course
April 12, 19, 26 & May 3, 10, 17.
3:30 - 4:30 p.m.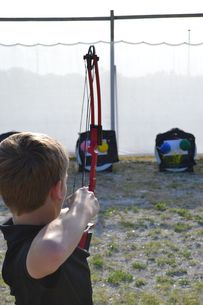 These archery clinics introduce children ages 8-12 to the basic skills needed to shoot a bow and arrow on a target range by certified USA Archery Level 2 instructors.

Students will learn the parts of a bow and arrow as well as proper safety and shooting techniques.

1-Day Clinic is $15.
6-Week Course is $60.


Minimum of 5 children for clinic to occur and maximum of 10 children total.
---